Restaurant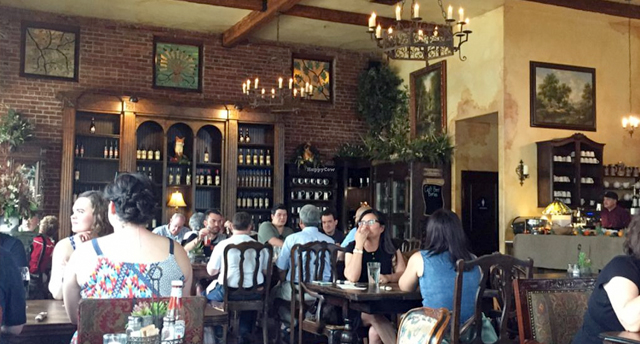 July 4th - Closed
Monday: Closed
First Come First Served- no reservations
Tuesday:
Lunch 11:30am-3:00pm
Wednesday -Thursday:
Lunch 11:30-4:45pm/Dinner 5pm-7:45pm
Friday - Saturday:
Lunch 11:30am-4:45pm/Dinner 5pm-8:45pm
Sunday:
Brunch 10am-1:30pm/Lunch 11:30-3pm
Buffet Brunch $29 per person
Champange Brunch (1 refill) $37
Kids Brunch (11 & under) $15
Includes: Omelet bar, coutry potatoes, bacon, house made sausage, eggs benedict, sourdough waffles, french toast, pastries, fruit, bread pudding, coffee and juice.
(Banquet/Party room is not open at this time and no idea when it may ever open)
Half off wine shipping available in California, Nevada, Arizona, Oregon, Washington, Idaho with $125.00 minimum purchase. No club or other discounts may be used with this offer.